My Top 30 Most Anticipated Films of 2019.

---
#30) Motherless Brooklyn (dir. Edward Norton)


Plot: Set in the backdrop of 1950s New York, a lonely detective with Tourette's Syndrome ventures to solve the murder of his mentor and only friend.
Stars: Willem Dafoe, Edward Norton, Bruce Willis, Bobby Cannavale

---
#29) Fonzo (dir. Josh Tank)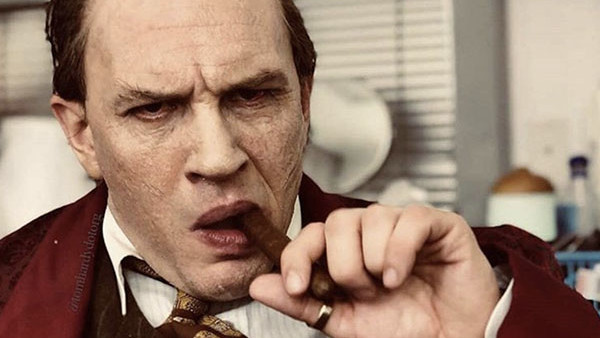 Plot: The 47-year old Al Capone, after 10 years in prison, starts suffering from dementia, and comes to be haunted by his violent past.
Stars: Tom Hardy, Matt Dillon, Jack Lowden, Linda Cardellini

---
#28) Velvet Buzzsaw (dir. Dan Gilroy)

Plot: After a series of paintings by an unknown artist are discovered, a supernatural force enacts revenge on those who have allowed their greed to get in the way of art.
Stars: Jake Gyllenhaal, Toni Collette, John Malkovich, Rene Russo
---
#27) The Beach Bum  (dir. Harmony Korine)
Plot: A rebellious stoner named Moongod lives life by his own rules.
Stars: Matthew McConaughey, Isla Fisher, Jonah Hill, Snoop Dogg
---
#26) The Lion King  (dir. Jon Favreau)
Plot: A re-imagining of the 1994 Disney classic.
Stars: Donald Glover, Seth Rogan, Keegan-Michael Key, Beyonce, Eric Andre 
---
#25) Godzilla: King of the Monsters  (dir. Michael Dougherty)
Plot: Godzilla collides with Mothra, Rodan, and his ultimate nemesis, the three-headed King Ghidorah.
Stars: Millie Bobby Brown, Vera Farmiga, Sally Hawkins, Kyle Chandler

---
#24) Avengers: Endgame
Plot: In the aftermath of Thanos wiping out half of all life in the universe, the remaining Avengers must do what's necessary to undo the deed.
Stars: You know who.

---
#23) Honey Boy (dir. Alma Har'el)  *based on and written by Shia LeBeouf


Plot: A child actor works to mend the relationship with his hard-drinking, law-breaking father.
Stars: Shia LaBeouf, Lucas Hedges, Maika Monroe, Noah Jupe

---
#22) Gemini Man (dir. Ang Lee)


Plot: An over-the-hill hit-man faces off against a younger clone of himself.
Stars: Will Smith, Mary Elizabeth Winstead, Clive Owen, Benedict Wong

---
#21) The Woman in the Window (dir. Joe Wright)


Plot: A woman living alone in New York begins spying on her new neighbors only to witness a disturbing act of violence.
Stars: Amy Adams, Julianne Moore, Brian Tyree Henry, Gary Oldman

---
#20) Ford v. Ferrari (dir. James Mangold)


Plot: The true story of the battle between Ford and Ferrari to win Le Mans in 1966.
Stars: Christian Bake, Matt Damon, Jon Bernthal, Noah Jupe

---
#19) Uncut Gems (dir. Safdie Brothers)

Plot: Kept undisclosed.
Stars: Adam Sandler, Pom Klementieff, Lakeith Stanfield
---
#18) The Dead Don't Die (dir. Jim Jarmusch)


Plot: A zombie comedy.
Stars: Adam Driver, Bill Murray, Tilda Swinton
---
#17) Zombieland 2 (dir. Ruben Fleischer)


Plot: Columbus, Tallahasse, Wichita, and Little Rock are back.
Stars: Jesse Eisenberg, Woody Harrelson, Emma Stone, Abigail Breslin

---
#16) A Rainy Day in New York (dir. Woody Allen)


Plot: Two young people arrive in New York for a weekend where they are met with bad weather and a series of adventures.
Stars: Timothee Chalamet, Elle Fanning, Rebecca Hall
---
#15) Parasite  (dir. Joon-ho Bong)


Plot: A peculiar tale about two families who are worlds apart yet somewhat alike portrays a striking reality of the world we live in.
Stars: Kang-ho Song, Sun-kyun Lee, Yeo-Jeong Cho
---
#14) The Lighthouse  (dir. Robert Eggers)


Plot: The story of an aging lighthouse keeper named Old who lives in early 20th-century Maine.
Stars: Willem Dafoe, Robert Pattinson
---
#13) Knives Out  (dir. Rian Johnson)


Plot: Described as a modern murder mystery in a whodunit style.
Stars: Ana de Armas, Chris Evans, Toni Collette, Daniel Craig, Jamie Lee Curtis, Michael Shannon, Lakeith Stanfield, Christopher Plummer
---
#12) Little Women  (dir. Greta Gerwig)


Plot: Four sisters come of age in America in the aftermath of the Civil War.
Stars: Emma Watson, Saoirse Ronan, Eliza Scanlen, Timothee Chalamet

---
#11) Jojo Rabbit  (dir. Taika Waititi)


Plot: A young boy in Hitler's army finds out his mother is hiding a Jewish boy in their home.
Stars: Scarlett Johansson, Sam Rockwell, Taika Waititi
---
#10) Us  (dir. Jordan Peele)

Plot: A mother and father take their kids to their beach house, expecting to enjoy time with friends, but their serenity turns to tension and chaos when some visitors arrive uninvited.
Stars: Elisabeth Moss, Lupita Nyong'o, Winston Duke

---
#9) Star Wars: Episode IX  (dir. J.J. Abrams)


Plot: The conclusion to the sequel trilogy. Kept under wraps.
Stars: You know who's in it, don't need to tell you.
---
#8) Proxima (dir. Alice Winocour)


Plot: An astronaut prepares for a one year mission aboard the International Space Station.
Stars: Eva Green, Matt Dillon, Lars Eidinger
---
#7) Ema  (dir. Pablo Larrain)


Plot: A couple deals with the aftermath of an adoption that goes awry as their household falls apart.
Stars: Gael Garcia Bernal, Santiago Cabrera, Mariana Loyola
---
#6) Lucy In The Sky (dir. Noah Hawley)


Plot: The story of a female astronaut who, upon returning to Earth from a life-changing mission in space, begins to slowly unravel and lose touch with reality.
Stars: Natalie Portman, Jon Hamm, Zazie Beetz, Dan Stevens
---
#5) Radegund  (dir. Terrence Malick)


Plot: The Austrian Franz Jägerstätter, a conscientious objector, refuses to fight for the Nazis in World War II.
Stars: Matthias Schoenaerts, Michael Nyqvist, August Diehl
---
#4) Joker  (dir. Todd Phillips)


Plot: A failed stand-up comedian is driven insane and becomes a psychopathic murderer.
Stars: Joaquin Phoenix, Robert De Niro, Zazie Beetz
---
#3) The Irishman  (dir. Martin Scorsese)


Plot: A mob hitman recalls his possible involvement with the slaying of Jimmy Hoffa.
Stars: Robert De Niro, Al Pacino, Joe Pesci, Harvey Keitel

---
#2) Once Upon a Time in Hollywood  (dir. Quentin Tarantino)


Plot: A faded TV actor and his stunt double embark on an odyssey to make a name for themselves in the film industry in 1969 Los Angeles.
Stars: Leonardo DiCaprio, Brad Pitt, Margot Robbie, Margaret Qualley, Al Pacino, Scoot McNairy, Dakota Fanning, Kurt Russell, Tim Roth, Emile Hirsch, James Marsden, Damien Lewis, Luke Perry, Bruce Dern, Zoe Bell + more
(the cast is fucking stacked)
---
#1) Ad Astra  (dir. James Gray)


Plot: Astronaut Roy McBride travels to the outer edges of the solar system to find his missing father and unravel a mystery that threatens the survival of our planet.
Stars: Brad Pitt, Tommy Lee Jones, Donald Sutherland, Ruth Negga

---

Fin.